Adorable Native American Beaded Baby Moccasins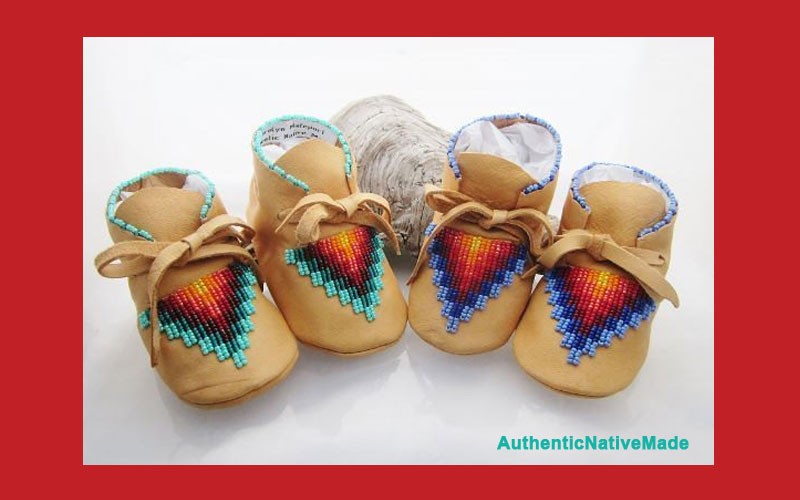 These  Native American made baby moccasins are so adorable!
I couldn't help to not share these. They  make a unique one of a kind baby gift…suitable as the next family heirloom.  They are made of really soft deer hide by AuthenticNativeMade and sold on Etsy.
They average in price from about $38 to $250, depending on the amount of beading. Beautiful, functional and collectible!