What Is A Native American Powwow?
Back to homepage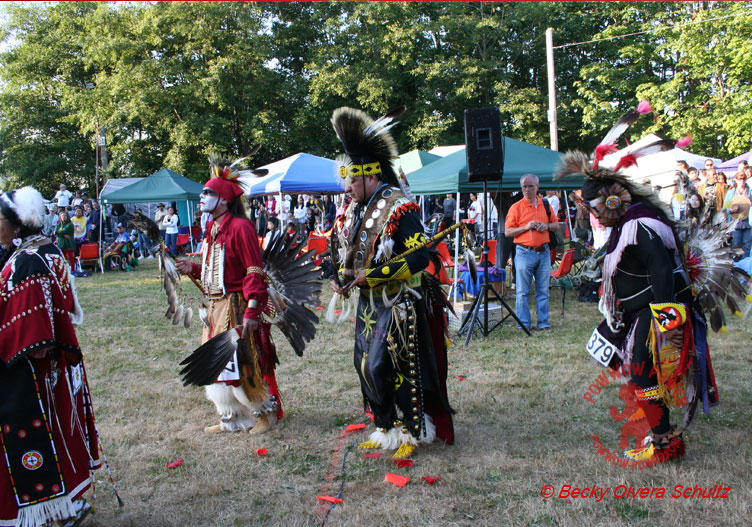 A powwow is a Native American gathering, a social event when both native and non-native people gather together for drumming, dancing, singing, shopping from arts and crafts vendors, seeing old friends and making new friends. Powwow Time is a social event that often includes special honorings, give-aways, memorials, fundraising, games, special dance exhibitions and social dances, like the Potato Dance or the Switch Dance.
Powwows are a time to continue and preserve traditions and to dance to the heartbeat of the drum. Powwows are either competition (dancers compete in several categories for prize money) or traditional (no competition dancing). Powwow Time keeps many Native American traditions alive and also provides an exciting and informative environment for non-native people to experience first hand about American Indian culture.  For more information see Powwow History.