22nd Annual Wildhorse Powwow
Date/Time
Date(s) - 02/10/2018 - 02/11/2018
12:00 am
Location
Leuzinger High School
Categories
Tags powwows
All Drums & Dancers Welcome
Free Admission
Hours
Saturday 11:00 AM – 9:00 PM – Grand Entry @ Noon
Sunday 11:00 AM – 6:00 PM – Grand Entry @ Noon
Head Staff
Master of Ceremonies – Arlie Neskahl (Diné)
Head Man Dancer – To Be Announced
Head Woman Dancer – Heidi Jaramillo (Muskogee Creek)
Host Drum -Indian Hill (Barstow, CA)
Contests
Drum Contest
Hand Drum Contest
Other Sponsored Dance Contests
Vendors
$150 for 1 day; $200 for 2 days; Download application from event website.
For more information: 310-987-1274
Location
Leuzinger High School
4118 W. Rosecrans AVE.
Lawndale,CA 90260
310-263-2201
Wildhorse Princess Pageant
The Wildhorse Princess Pageant was created to help young native girls/women to strive for higher education and to keep their traditional traditions alive. Wildhorse Pow Wow Princess primary goal will be to utilize communication skills through teaching and sharing with the rich traditions, culture, and heritage of Native American Indian people. The Wildhorse Pow Wow Princess serves as a role model, leader in the community and representative of the annual Wildhorse Pow Wow and as well as a goodwill ambassador from all cultures/native nations throughout the greater Los Angeles and beyond.
The Wildhorse Princess pageant is held for young native girls/women who are between the ages of 8 to 17. Each contestant competes in the areas of: Public Speaking, Personal Interview, Essay, Letter of Recommendation, Raffle Ticket Sales, Traditional Presentation and Pow Wow Dance Competition. For more information, emailwildhorseprincess@hotmail.com.
Mark your calendar today so you don't miss the next Wildhorse Pow Wow in Lawwndale, California on the second weekend of February.
http://www.wildhorsesingers.com/wildhorse-pow-wow/
https://www.facebook.com/events/611247309046545/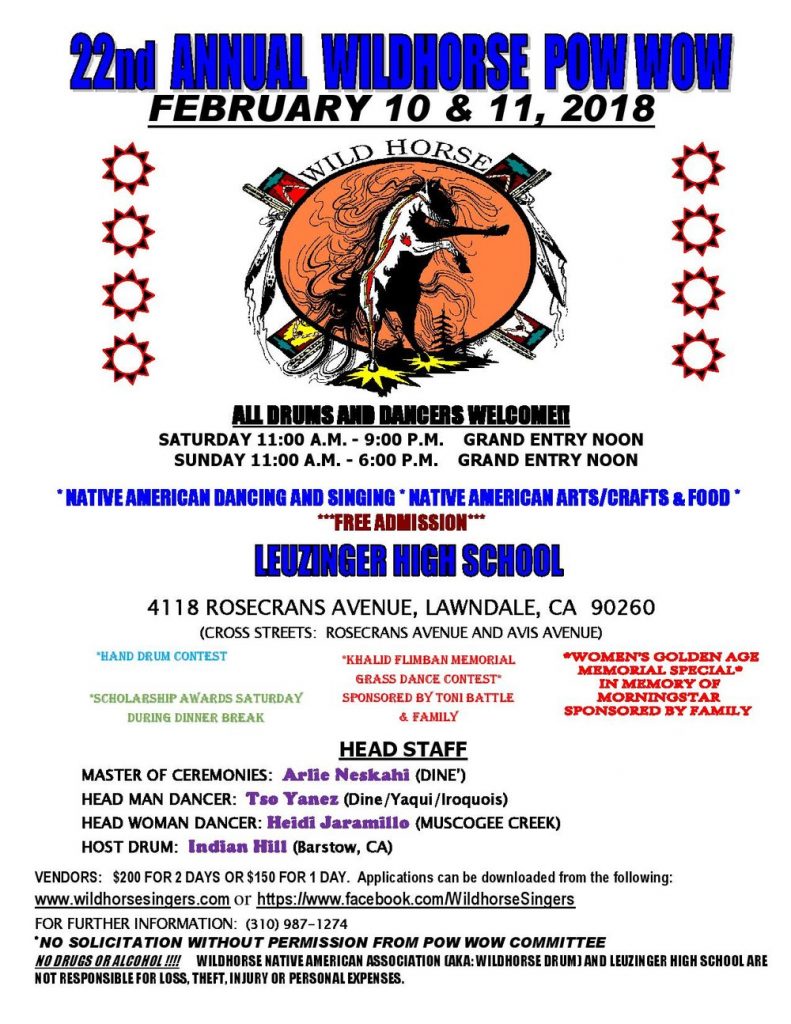 About Author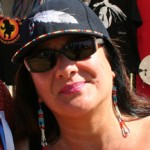 Becky Olvera Schultz is an artist and photographer whose background includes journalism, advertising and marketing. She has been in involved with the powwow circuit for several years, participating as a vendor and as a member of powwow planning committees. For more information on Becky, visit her art site at www.native-expressions.com