Tribal Voices Exhibit In Sonoma County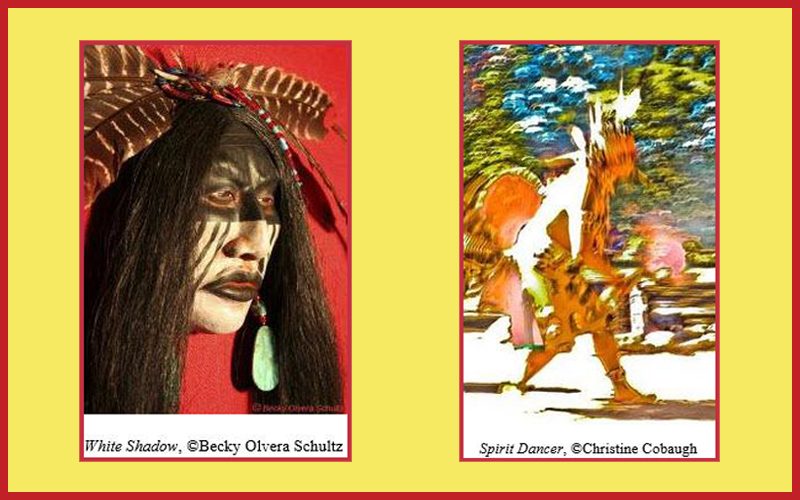 Just Three Weeks Left To Enjoy Exhibit
The exhibit has been running for over two months already, so now is a great chance to visit the Petaluma Historical Museum to see this unique exhibition of contemporary Native American art and rare artifacts this last month.
Last week Sonoma County's premier website, sonomacounty.com featured the exhibit on their art blog by Satri Pencak:
Highlighting Native American history, culture and art, Tribal Voices blends historical and contemporary works for a unique experience at the Petaluma Historical Library and Museum. Curated by Joe Noriel and Brian Granados the exhibit intends to shift how Native Art culture is exhibited and discussed. "We wanted to do something unique instead of purely historical" Noriel said. "Tribal Voices prompts visitors to see the links and continuities within the vast panorama of Native American art and artifacts, and to consider it with fresh eyes."
Upon entering the gallery you are greeted by the colorful photographs of Christine Cobaugh. A local artist based in Santa Rosa, Cobaugh portrays Native dancers in her Spirit Dancer series through an abstracted photographic process. These images lead you around the corner to displays of historic Native American artifacts from various North American cultures. There are feather headdresses and beaded moccasins, and purses that lead to the work of contemporary artist Becky Olvera Schultz. Schultz's life-like masks made of clay, feathers, hair, and beads bring an aliveness and personality to the historic items. Further along are marvelous woven baskets, points, pottery, and jewelry from the collections of Dan Brown, and the Museum of the American Indian. The exhibit also includes interpretive panels provided by Federated Indians of Graton Rancheria.
Read more at http://www.sonomacounty.com/blog/tribal-voices-view-petaluma-historical-library-and-museum
Tribal Voices runs until August 28th. Hours: Thursday through Saturday: 10 a.m. to 4 p.m. Sunday: 12 p.m. to 3 p.m., 707-778-4398, www.petalumamuseum.com.