Native American Beaded Flat Keychains Gift Idea For Christmas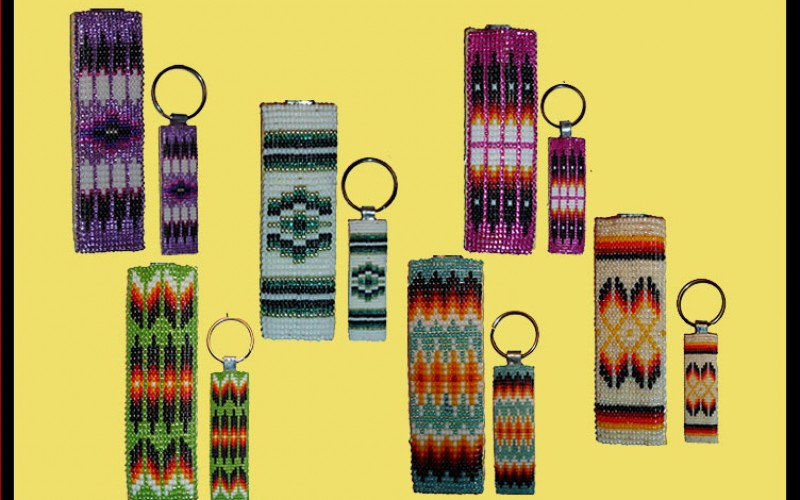 Native American Beaded Flat Key Holders Make Perfect Gift Idea For The Holidays.
These beautiful Native American loom beaded keychains are flat and fit easily into a pocket without a bulge. They are a nice alternative to the peyote stitch beaded tubular styles than can be too bulky for pockets.  They have a soft buckskin backing with the beaded area being 2.5 inches long and .75 inches wide. The perfect gift for a friend, loved one or yourself!
They are available at Native Art Gift Shop and sell for $30.