Vintage Native American Thunderbird Beaded Coin Purses-Etsy Treasure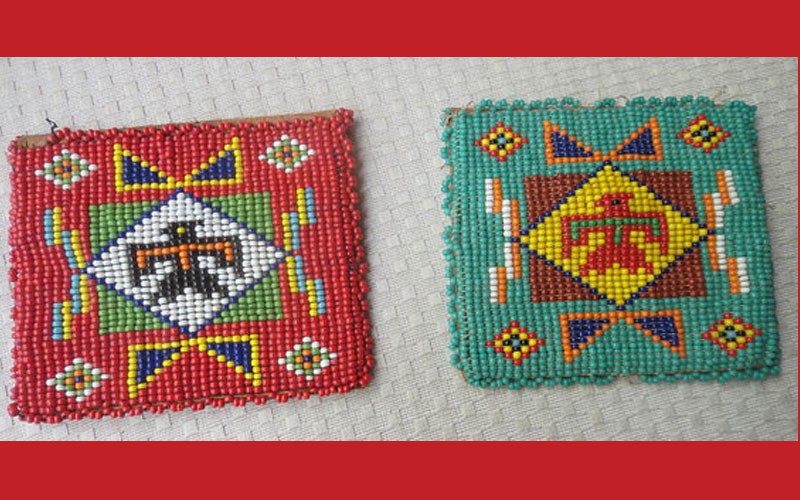 Native American Beaded Vintage Coin Purses From The 1960's.
These are really cool. Pretty purses with leather on one side with snap to close and beaded. The blue one does have an area on the bottom where the stitching has come undone. Can likely be mended. There are also a few loose beads. The red one is in great condition. Both are approx. 3 1/2″ x 3 1/2″.  Shop Etsy now for these rare vintage purses.