Story Behind The Stands Firm T-Shirt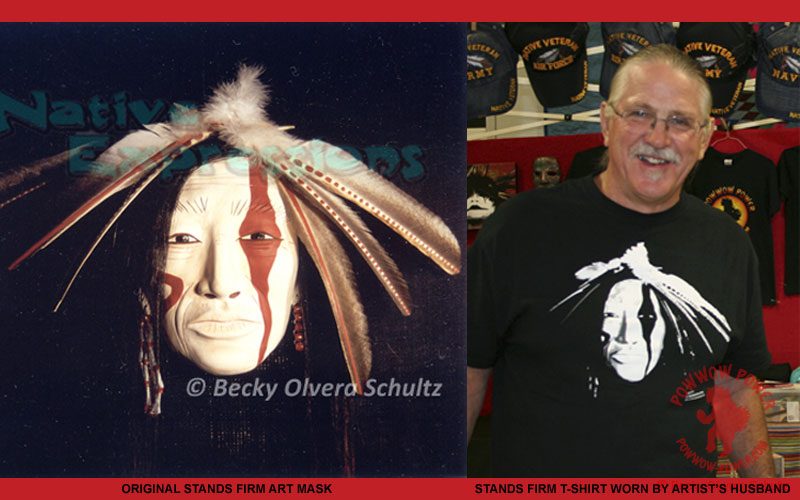 Best Selling T-Shirt At Powwows!
Here's the story behind this T-Shirt:
Many years ago I created a clay/mixed media Native American art mask that I really loved, loved more than many of my other creations. I named the piece Stands Firm. I eventually sold this mask to the Heard Museum Store in Phoenix, Arizona. I was happy to sell to the museum store but sad to let the piece go. I photograph all my art creations and started playing around with a photograph of Stands Firm. I kept wishing that maybe I should have kept Stands Firm for my own private collection. I decided to give that work of art a continued life by converting it's image to black and white creating a different version but basically the same. Someone suggested I print that image on a T-Shirt. I decided to print the image on a black shirt to maintain the striking contrast of the black and white version.
Continue reading at Becky's Native Expressions Blog