Powwow Dancer Portrait Series-Mickey Mason (Caddo)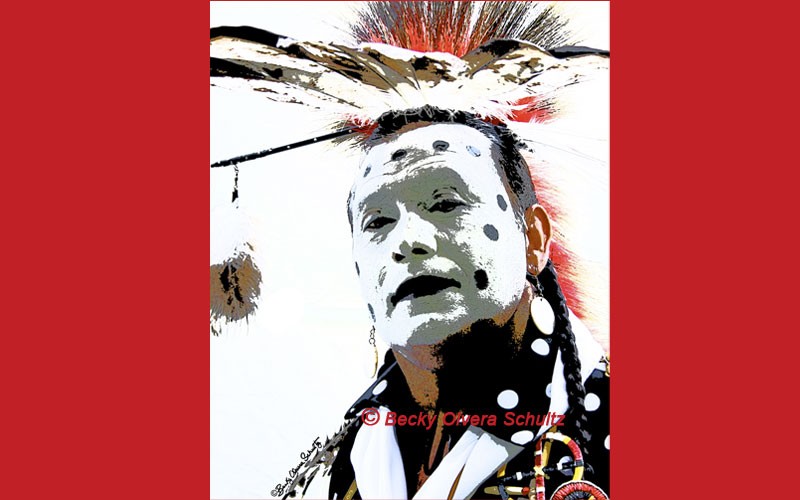 Portrait of Powwow Dancer, Mickey Mason, Taken At The Washington State Sea Fair Powwow.
As an artist I enjoy working in many mediums. Photography is one of my favorite. I met Mickey Mason (Caddo) a few years back in Seattle at the Sea Fair Powwow. He was gracious and willing to pose for me and agreed to sign a model release. I also photographed him in his other dance outfit, but this is my favorite image of him.
To see more Native American Powwow Dancer images and other Native related art, visit Native Expressions. All images are available as prints or prints on canvas. Interested parties can Email for more information.