Tribal College Journal 2016 Student Writing, Art & Film Contest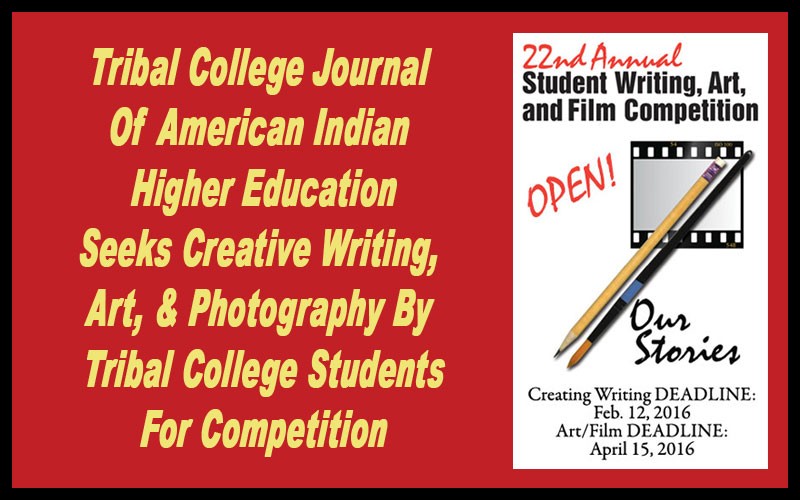 Tribal College Journal seeks exceptional creative writing, art, and photography by tribal college students for its student writing and art contest.
The top writing and art submissions are featured in both the fall print edition of TCJ Student and online at TCJStudent.org. Top film entries will be featured on TCJStudent.org.
Publication in TCJ Student and at TCJStudent.org provides students with incentives, national exposure, and material for resumes. TCJ also awards prizes for the winning entries. Student winners have received netbooks, Kindle Fires, iPods, gift cards, certificates, plaques, and pens. Additionally, a nationally recognized Indigenous writer serves as the guest editor for the writing contest, selecting the winners and introducing the issue. Past introductions of the student issue have been written by Sherman Alexie and Pulitzer Prize recipient N. Scott Momaday.
DEADLINES
Creative Writing Contest: February 12,2016
Cover Art Contest: April 15, 2016
Film Contest: April 15, 2016
Publication Date: August 14, 2016
Who: The contest is open to ALL tribal college students currently enrolled at an AIHEC-member institution.
More information at Tribal College Student or Tribal College Journal