New Native Pride Caps In Stock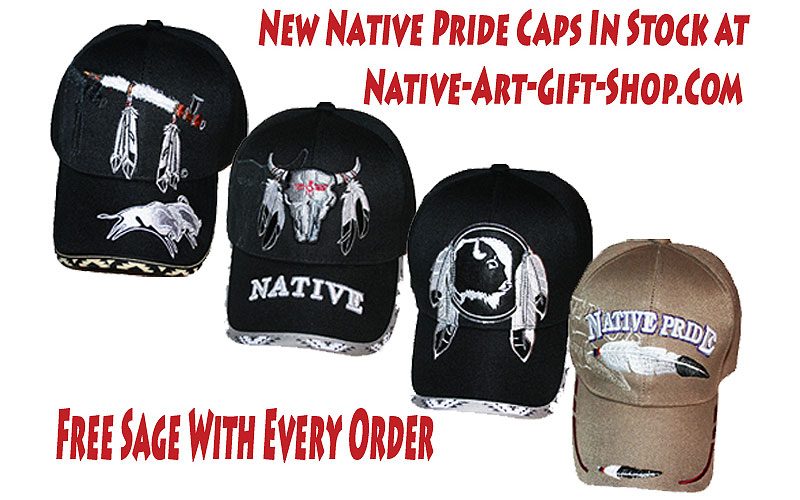 Visit Native-Art-Gift-Shop.Com
New stock has arrived and more to come at Native-Art-Gift-Shop.Com. Visit to see eight styles of ball caps in red, black and khaki with Native American designs. All caps are high quality structured six-panel caps with adjustable Velcro closure.
Cap designs include bison, bison skull, pipe, medicine wheel, feather, bear claw and bear.
Native-Art-Gift-Shop.Com also carries Powwow-Power.Com T-shirts, art prints, bead work, note cards, clay plaques, mouse pads, native flags, Native veteran caps, puzzles, rawhide shields, puzzles and lots more.
A gift of California white sage will be included with all orders.