Vintage Photo of Crow Nation Women In Montana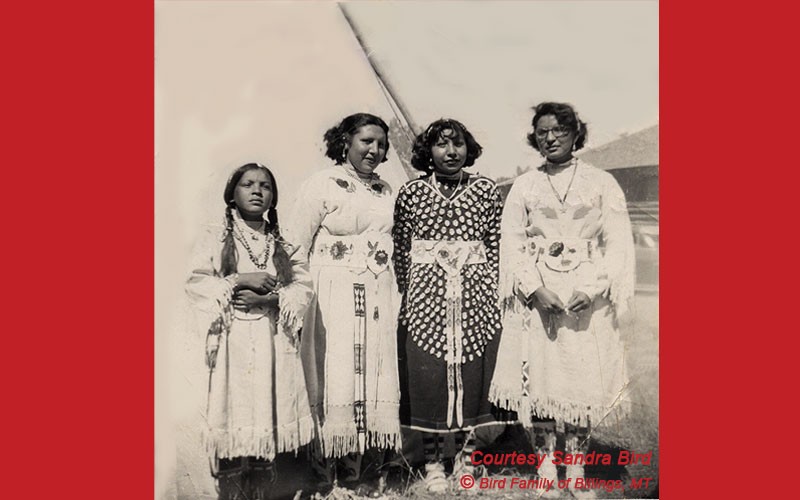 Pretty Crow women and young girl in Montana.
Years ago while traveling in Montana, my husband's home state, a friend hooked me up with the Bird sisters. Sandra and her sisters were and are accomplished beaders, creating beautiful beadwork from pins to cradleboards.  While in Billings, Montana, my husband and I had the pleasure of spending time with the sisters and I eventually purchased several pieces of beadwork from them. Sandra was gracious enough to share some vintage family photos with me, giving me permission to publish them on my website. I misplaced the digital files and just recently found them, after all these years. The above photo shows relatives of the Bird sisters. It's a lovely photograph of  beautiful Crow woman and an adorable young girl. Notice the large beaded belts with the floral patterns and the cowrie shell dress.
Information on the Crow Agency.